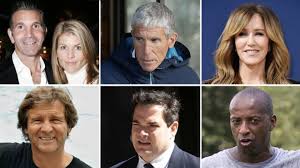 Richard Roth, Esq.
March 11th, 2020
One year after dozens of high net worth celebrity parents and coaches at top universities were arrested in the college admissions scandal, some defendants are heading to prison while others stand ready to fight the charges. More than 50 people have been charged in the case, which has awoken the public to the cut-throat admissions process and how some wealthy individuals take advantage of the system. Here is a temperature take of the current status:
Eight parents are still fighting and will be defendants in a trial scheduled to commence in October. Those parents include Lori Loughlin and her husband, Mossimo Giannulli, who are accused of writing checks for $500,000 to enable their daughters to be accepted at USC as fake crew team members. The couple continues to declare their innocence, asserting that their payments were legitimate donations to the institution. Another seven parents will go on trial in January 2021.
Four coaches are also going to trial. They include Gordon Ernst, who is accused of obtaining bribes for $2.7, Donna Heinel, USC's former senior associate athletic director and Jovan Vavic, another college coach.
While several are going to trial, others settled. Specifically, twenty one parents have admitted to paying bribes to have someone cheat on their children's entrance exams or pretend their kids were star athletes for sports they never played. Those parents include actress Felicity Huffman, who paid $15,000 for a proctor to correct her daughter's SAT exam answers. Huffman served two-weeks in prison. Five coaches have also pleaded guilty, including Yale women's soccer coach Rudy Meredith, who helped investigators unravel the wider bribery scheme, and Rick Singer. The admitted mastermind of the scheme, who pleaded guilty to racketeering conspiracy and several other charges but will not face prison until the cases are complete. Singer has been working with investigators since September 2018 and secretly recorded his conversations with parents and coaches. He will undoubtedly be the government's star witness at the trials.
Other parents, who have pleaded guilty, have had a range of punishment, from Peter Jan Sartorio, who founded a California frozen foods company, who was sentenced to one year of probation and a $9,500 fine to Douglas Hodge, former CEO of the Pacific Investment Management Co., who admitted to paying bribes totaling $850,000 for his four children. On the coach side, two have been sentenced, former Stanford sailing coach, John Vandemoer (who avoided prison), and former University of Texas at Austin men's tennis coach, Michael Center (who was sentenced to six months in prison).
While I have not seen the evidence against the individuals who stand trial, apparently there are communications where Loughlin's husband admitted "scamming" the system. If that is the case, they have a hard road ahead of them. The devil at trial, of course, will be in the details, which we will learn by the end of the year.