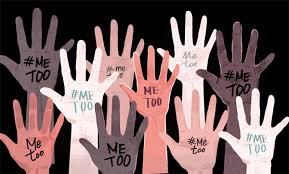 Richard Roth, Esq –
MarchThe #MeToo Movement is looking for "justice" in the Harvey Weinstein trial that is about to commence. That is, it wants to use this criminal proceeding – and the results – as a flag to deliver justice for victims. But we have to take a step back and first determine whether this case will do that. That is, because of the limited scope of this case – and its difficulties – the proponents of the #MeToo movement have to be careful what they wish for.
The prosecutors will be rolling in several female witnesses in its attempt to prove Weinstein engaged in a pattern misconduct. However, the evidence before the jury largely rests on the testimony of two women. Weinstein is accused of forcing oral sex on one, Mimi Haleyi, a film production assistant. The second woman accused Weinstein of rape. The identity of that woman is still unknown. But the evidence with regard to these two women is far from strong
The big issue here is whether the communications, some of which were sent from the two victims, will result in an acquittal. For example, months after the alleged inappropriate oral sex, Ms. Haleyi sent Weinstein's assistant an email stating: "Hi! Just wondering if u have any news on whether Harvey will have time to see me before he leaves? X Miriam." While the prosecutors will argue that Ms. Haleyi sent the email relating to employment, is that an email that a victim who was forced to have oral sex would actually send to her perpretrator? Does that email not create a reasonable doubt as to whether the sex was consensual?
The same is true with the other victim. The anonymous 2013 rape victim exchanged several emails with Weinstein for years after the alleged attack. In one such exchange, they even discussed meeting the woman's mother. And in another she wrote, "I love you, always do. But I hate feeling like a booty call. :)."
So, the question is whether the accusers stayed in contact with him after being assaulted and raped because he was a powerful producer. The problem, however, is that in a criminal trial, the prosecutor must prove that Weinstein engaged in these acts "beyond a reasonable doubt." So, if the jury determines that these women spent extended periods of time with him after the alleged assault, and continued to communicate with him, the prosecutor will have a hard time meeting that lofty burden.
Those facts will be intertwined with the publicity about the man. That is, the defense's greatest challenge will be that everyone despises Weinstein. The big question is whether, based on the evidence before it, there is enough to convict the man. There very well may not be.