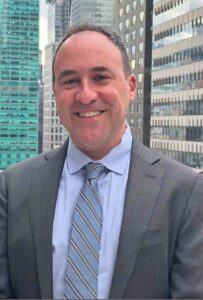 e: [email protected]
p: 212 542 8882
Brian Levenson practices copyright and entertainment law in addition to civil litigation. Brian began his career in the Business and Legal Affairs department at Universal Music Group where he concentrated in digital rights and international licensing. In 2007, Brian left Universal to become General Counsel of Murder Inc. Records and its roster of platinum and gold artists. As General Counsel, Brian drafted and negotiated transactions covering the company's recording, production, management, endorsement, television and music publishing interests.
Prior to joining The Roth Law Firm, Brian was a partner at Schwartz, Ponterio & Levenson, PLLC, a preeminent boutique copyright litigation firm in New York. He has represented the estates of legendary composers in copyright litigations against big-tech companies. Brian continues to represent numerous record labels, artists, and music publishers in copyright and royalty litigations, as well as copyright termination matters. Brian is admitted to practice before the Courts of the State of New York, the United States District Courts for Southern and Eastern Districts of New York and the Second Circuit Court of Appeals. He has
also been admitted pro hac vice in various other federal courts across the country. Brian is a graduate of Rutgers Business School (B.S. 2002) and Cardozo School of Law (J.D., 2005).